Bad Taste Factory is a graphic studio founded in 2013 by Chaf & Moog in France, Lyon.
We are a two-headed team of passionate illustrators and designers. We love to put our identity in various projects from pure illustration to graphic design.
Our thinking and experience allows us to work on diversified projects, from albums covers, textile design to kick-ass logos.
Are you looking for a genuine illustration? Feel free to contact us: contact@badtastefactory.com
Our quotes obviously vary with the complexity and technique of your project. We will be happy to hear from your project and work it out together !

Our products are handmade in our workshop in France.
All prints are made in France.
Our textile products are all handmade in our workshop: flex is a printing technique where the design is cut from a colored foil and then pressed onto the shirt under high heat.
Each finished product is genuine.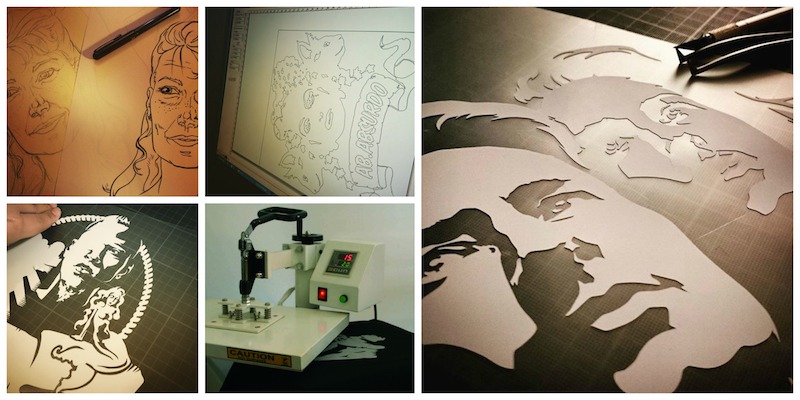 Our tshirts, sweatshirts and tote bags feature the following eco labels: